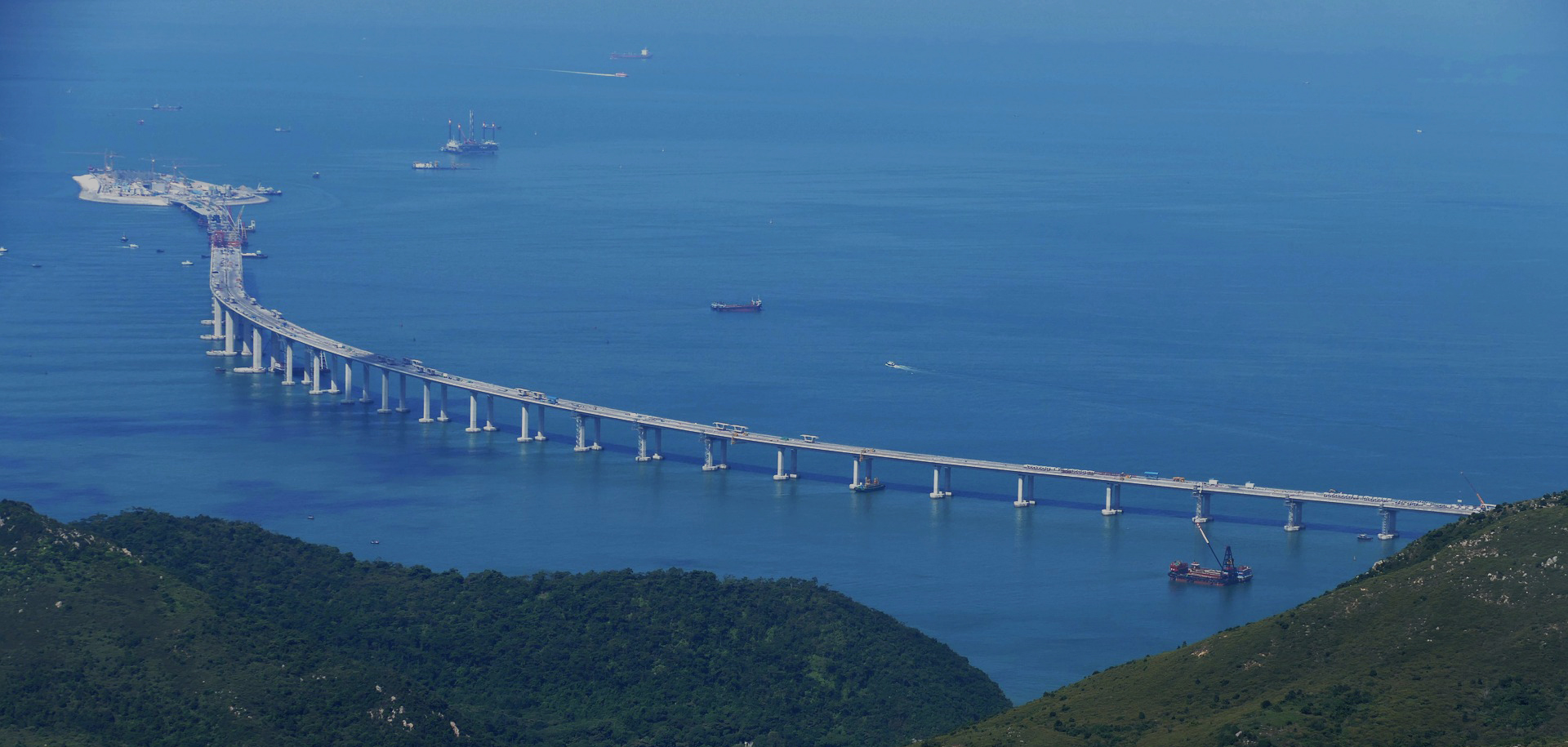 With strategic planning, our group has developed into a diversified integrated financial service provider. Our financial services not only comprise guarantee business, which is our traditional business, but has also diversified into asset management, fund management, investment and acquisition, financial leasing, financial guarantee, overseas capital, real estate finance and micro credit, striving to provide comprehensive integrated professional financial services for the development of Guangdong-Hong Kong-Macao Greater Bay Area.
Financial Guarantee
---
Corporate financial guarantee
Individual credit guarantee
Financial leasing equipment guarantee
Trusteeship guarantee
Joint bond guarantee
Corporate bond issuance guarantee
Non-financing guarantee
Guarantee of letter of guarantee of construction
Performance guarantee
Financing/Financial consultancy
Financial technology
Major Operating Institutions
Guangdong Success Finance Guarantee Company Limited ("Success Guarantee") formally started business in 2004. The registered capital of this company has reached RMB430 million. Success Guarantee was a large-scale professional financial guarantee institution filed by the Economic and Trade Commission of Guangdong Province and accredited as large-scale guarantee institution by Ministry of Industry and Information Technology. In March 2011, meeting the reorganization and inspection of guarantee industry standard, Success Guarantee was granted the Operating License for Financial Guarantee Institutions. In August 2011, Success Guarantee was accredited as "Model Institution of SME Financing Services in Guangdong Province" by the Guangdong Province SME Bureau. Success Guarantee is the unit that serves as the Vice President of Guarantee Association of Guangdong Province and Foshan City. On February 23, 2020, Success Guarantee successfully renewed the license for financing and guarantee business operation.
Back to Top
Asset Management
---
Investment and financing management
Asset/ Debt restructuring
Special asset acquisition
Corporate financial management
Financial consultancy services
Major Operating Institutions
Established in June 2004, Guangdong Success Asset Management Company Limited ("Success Asset Management") accurately demonstrates the all-around integrated financial service philosophy and provides professional and quality services to middle, small and micro enterprises with the help of the brand name, resources and comprehensive financial service platform of the Group. For the future integrated financial services of Greater Bay area, Success Asset Management is positioned "platform with consolidated resources of the Group, platform of wealth management for the clients, platform of business innovation and platform of active investment management", which are to enhance capabilities of consolidating resources, wealth management, product innovation and value creation, implementing and promoting the strategic planning of the listed Group.
Back to Top
---
Fund Management
---
Private equity fund business
Fund initiation and establishment
Raising and sales of fund
Investment management of fund
Fund operation services
Asset management for specific clients
Investment advisory services
Major Operating Institutions
Established in 2014, Shenzhen Success Equity Investment Fund Management ("Success Fund Management") is the first batch of equity investment fund management companies invested and established in Shenzhen Qianhai Shenzhen-Hong Kong Cooperation Zone. It set up the third equity investment fund in Qianhai. Success Fund Management further expands the business of the Group through legitimate and active development pathway, enhancing the Group's overall capabilities, strengthening the leading position in the market and supporting the stable growth of results.
Guangzhou Hengsheng Fund Management Company Limited ("Guangzhou Hengsheng") was established in November 2015. Guangzhou Hengsheng obtained the qualification of private investment fund manager from Asset Management Association of China("AMAC") and can act as a fund manager to sponsor, set up and manage private equity funds, promoting investment and financing business in capital markets. Guangzhou Hengsheng has participated in the management of funds with size of over RMB 1 billion. Currently it has successfully registered the issuance of two funds in AMAC.
Back to Top
---
Investment and Acquisition
---
Planning of investment and acquisition strategy proposal
Implementation and consolidation of investment and acquisition
Merging into management system design
Planning of enhancing effects of investment and acquisition strategies
Consultation services
Major Operating Institutions
Established in 2015, Shenzhen Success Number One Equity Investment Fund ("Number One Fund"), a limited partnership company, is a main drive of mergers, acquisitions and restructure strategies. It is important to our business expansion in developing various business segments. Through set-up and invest, mergers and acquisitions, restructuring and other means, Number One Fund helps to tap into different markets, expand quality business segments and promote the implementation of the Group's strategies.
Back to Top
---
Financial Leasing
---
Direct leasing
Sale-leaseback
Trusted leasing
Joint leasing
Bank factoring
Major Operating Institutions
As a wholly-owned subsidiary which is established in Shenzhen Qianhai Shenguan cooperation zone in 2014 with the group's investment, Shenzhen Success Financial Leasing Company Limited ("Success Financial Leasing") possesses qualifications on financing and leasing business which is approved by MOFCOM and SAT, which is a professional entity engaged in financial leasing business.
Back to Top
---
---
Overseas Capital
---
Overseas financing
Overseas equity investment
Overseas mergers and acquisitions
Overseas asset management
Major Operating Institutions
China Success Capital (HK) Limited ("Success Capital (HK)") was established in the third quarter of 2016. "Success Capital (HK) gathers professional talents from business-related industries, aiming to connect the Group with overseas capital and capital market and provide proficient integrated wealth management and asset management services to overseas investors.
Back to Top
---
Real Estate Finance
---
Micro mortgage transaction services
Property registration services
Loan guarantee business for real estate
Foreclosed foreclosure business
Real estate mortgage loans
Asset securitization operations
Major Operating Institutions
Established in 2015, Foshan Success Financial Services Outsourcing Limited ("Success Financial Services") is a brand new real estate financial services platform integrated by the Group. Its goal is building an Internet housing transaction supporting services ecosystem for house buyers, house sellers, intermediaries, brokers, banks, small loan companies and P2P through integration of the Group's various resources such as the Group's comprehensive financial services, real estate brokers and banks and through the online media.
Back to Top
---
Micro Credit
---
Micro loan(within RMB5 billion)
Low-interest needy assisting loan
Personal consumption credit
Personal business loan
Small business loan for startup
Personal vehicle mortgage loan
Personal home mortgage loan
SME loan (within RMB50,000 to 5 million)
Major Operating Institutions 
Established in 2009, the registered capital of Chancheng Success Micro Credit Company Limited ("Success Micro Credit") is RMB250 million. Success Micro Credit obtained the approval of Financial Office of the People's Government of Guangdong Province and was the first company for small loans in Chancheng, Foshan City. Success Micro Credit is a unit that serves as the Vice President of Guangdong Association for Small Loan Companies and the President of Foshan Micro Credit Company Association for two consecutive years. Since its establishment, the company has a total of over thousands of loans and has been a large tax payer in this region for many years.
Back to Top